Black Ink update! (0.249)
Dear Black Ink users,

We hope you had a wonderful summer and we're happy to present you a new version of Black Ink!

This update includes a lot of features you asked for as well as new innovative tools:
We now have an autosave feature, resize and crop functions for your document, new drawing helpers with interactive straight lines and angle snap, a very useful new type of brushes and more.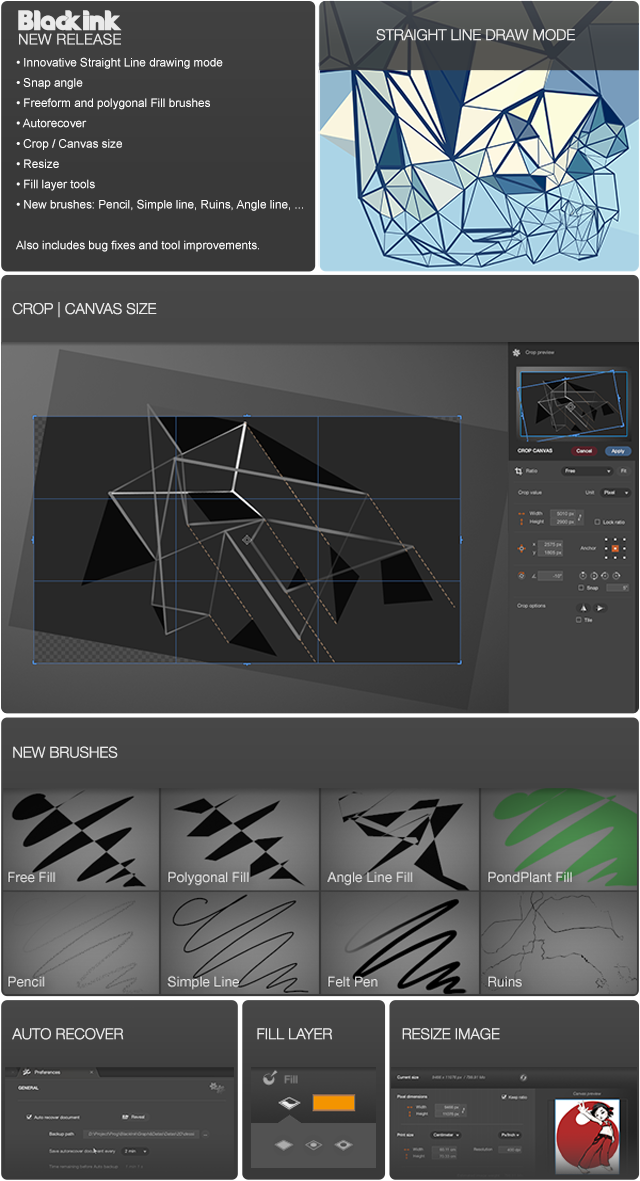 Please have a look at this video to discover all these new features and please let us know what you think!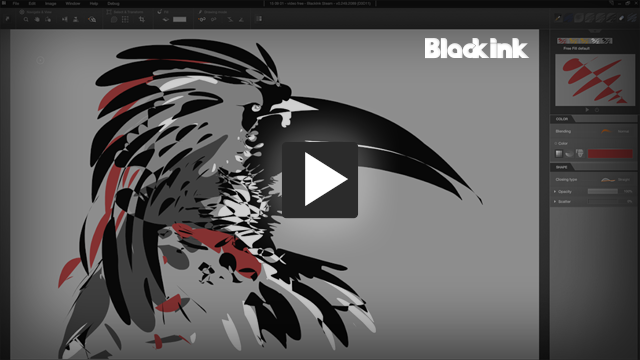 For more details about these features and the bug fixes for this version, you will find the complete release notes here.
We hope you'll enjoy drawing with Black Ink as much as we do and we'll be back soon with more exciting features!

Bleank Team
- 2015 / 09 / 04 -
Product
-