New Black Ink update! (0.205.1923)
As promised in our last newsletter, a new Black Ink release is out!
The most important new features are customizable layout, multi-monitor support and stroke smoothing.
If you want the detailed change log you can visit this link.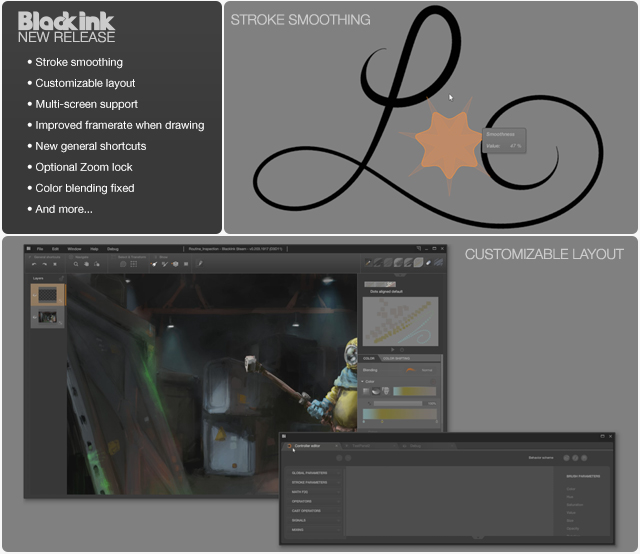 This new version was a lot of work because we added some substantial internal features, which led to significant changes in the core - but it was well worth it because it will allow us to integrate powerful features more easily!
Black Ink's OpenGL renderer is also underway, and will eventually lead to the Mac OS X version.

Anyway thank you for your support and patience.

Black Ink Team



- 2015 / 01 / 29 -
Product
-