OUR SERVICES
Using our expertise and technology we design and develop custom software for events and product presentation. We are present when picture quality is vital, graphic rendering is challenging, when creation serves the brand and users need immediate and effortless interaction.
ART & TECHNOLOGY
In an effort to make art and technology work together we focus on offering the best results in image quality and interaction. Our technology evolves every day so that we are able to offer the greatest user experience with reliable and state-of-the-art software.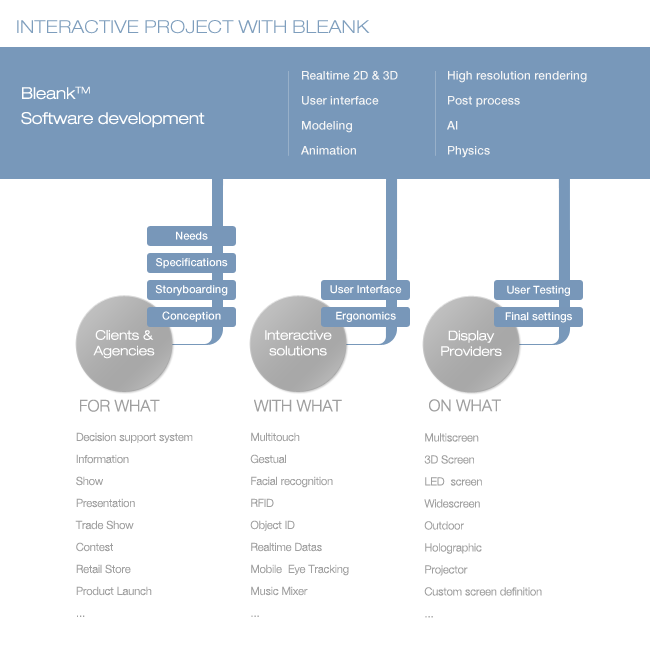 OUR TECHNOLOGY
Features
Our research and development always keeps us on the cutting edge of realtime 3D and 2D rendering technologies and makes us able to take on the most challenging projects.

All Rights reserved 2023 | Privacy Policy | Legal | Contact us